Natural Selection
PART III: TONAL TEXTURE FEST
One of the most exciting things for me as a stylist is creating new looks by finding different ways to wear existing pieces. After the gypsy skirt trend had long since passed, I turned a white, tiered maxi-skirt into a trapeze-cut dress, simply by adding ribbon straps to what was the skirt's original waistline.
In a reverse move, here I've styled this beautifully-textured dress as a midi skirt, by slipping it down onto my hips and tucking the spaghetti straps into the waistband. With ever decreasing baggage allowances, this clever style subversion could see you multiplying your holiday wardrobe by almost 50%! If you, like me, are a girl who likes choices, read on!
Perfect Pairing
For summer-in-the-city staycations, it will pair perfectly with a simple white vest or, as I've styled it here, with a high-neck blouse, knotted at the midriff. The 3-D texture of the skirt's appliqués compliments but doesn't compete with the larger, 2-D appliqués on the top. This amps up the textural story without going too matchy-matchy. Keeping the colour palette tonal creates harmony, and tying a knot in the front of the blouse, offsets the wide volume of the skirt, creating a balanced silhouette.
Of course, if you're lucky enough to be venturing abroad, this piece will double as a gorgeous LBD - that's Little Beige Dress! Well, it is summer, after all - we have all year to wear black!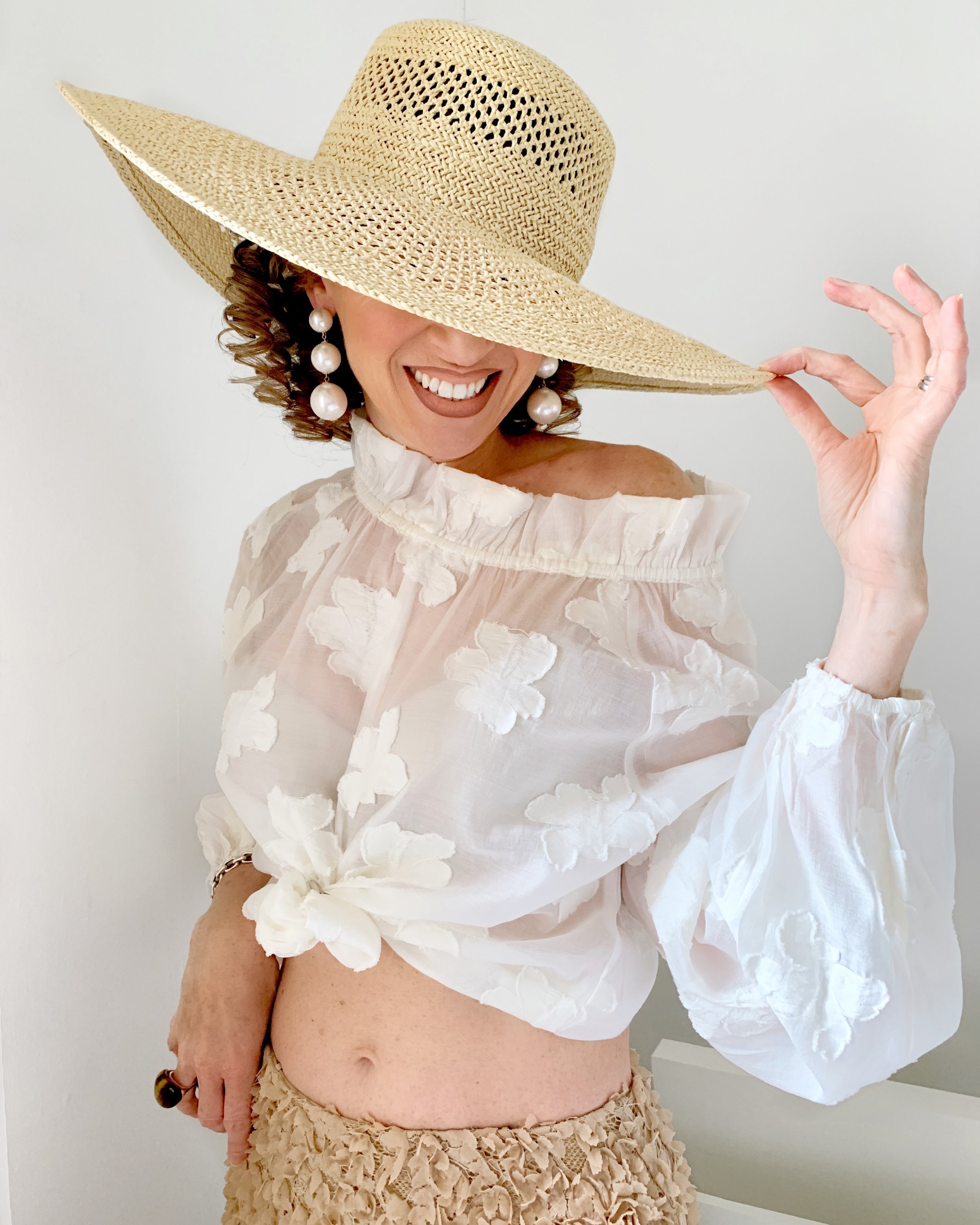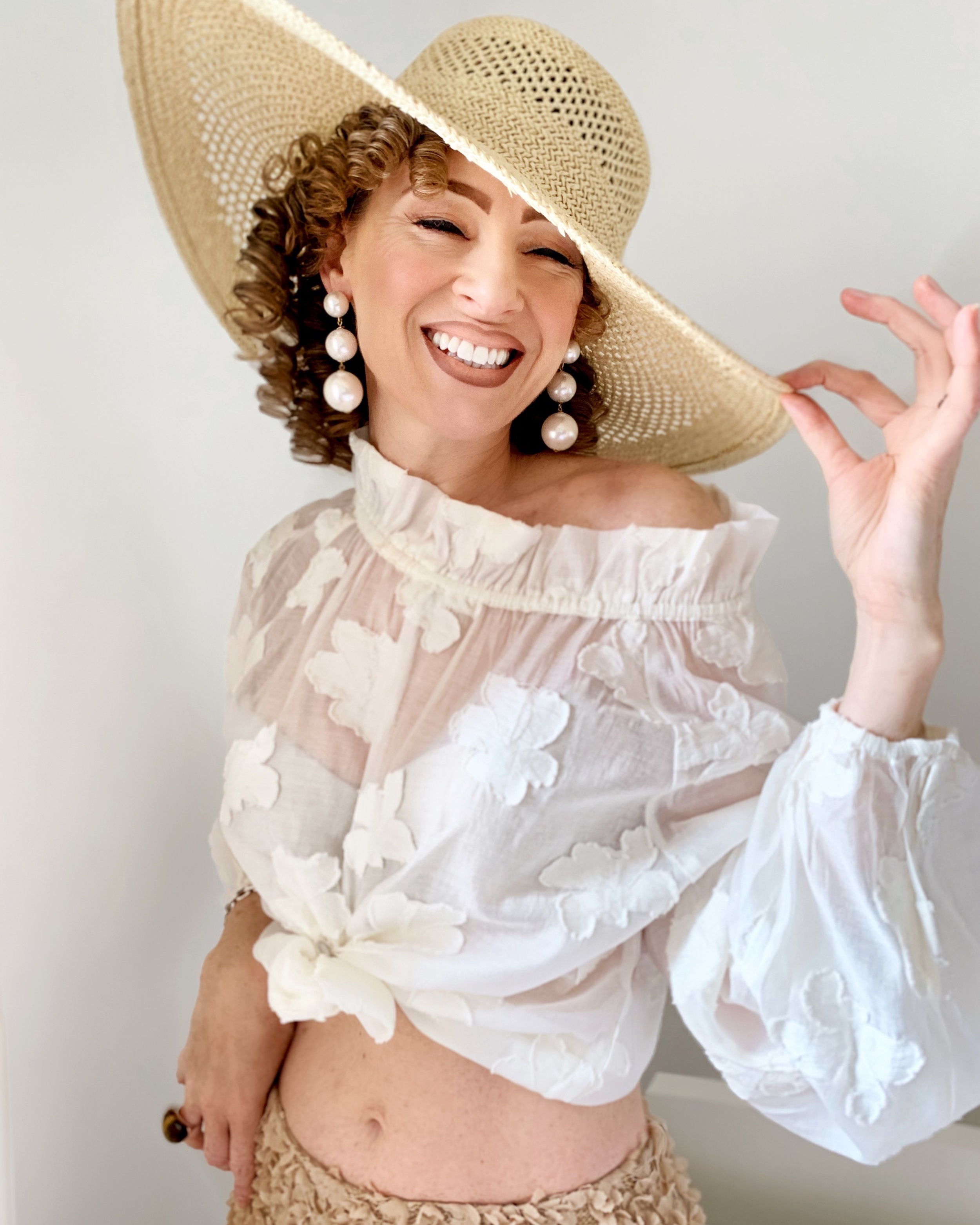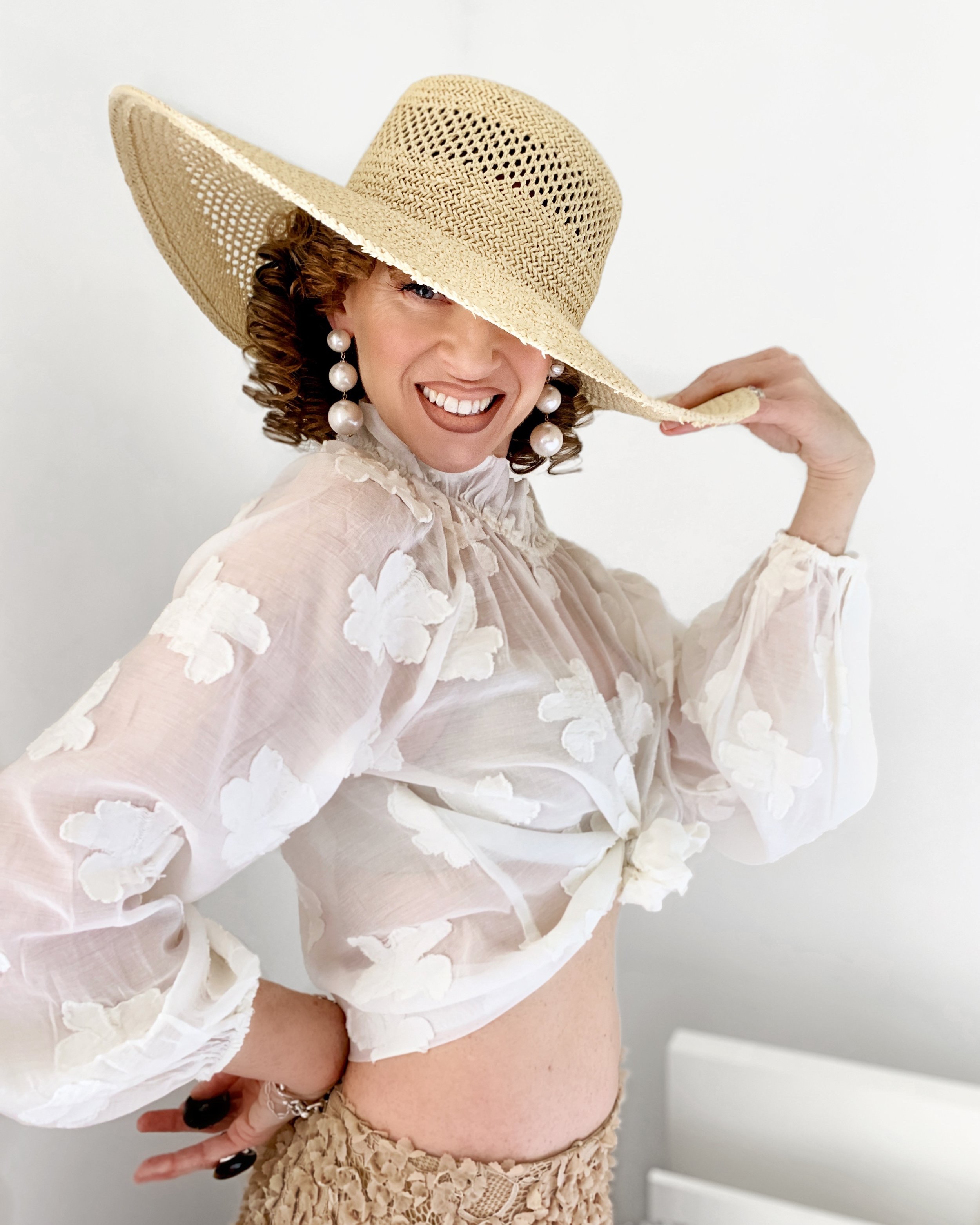 This post is adapted from my fashion feature in the Summer 2019 Issue of Insight Magazine. To read the full piece, and much more besides, click these images!