Hell for Leather
Leather is the go-to look for Superheroes and Hell's Angels, but can it work for us mere mortals?
Here's how to style The Leather Dress after dark…
Shot by Anila and Siu - thank you ladies!
Ever since I found a gorgeous, lambskin, black leather dress in Jigsaw in 1994, I've had a thing for leather dresses. They suck you in, moulding to your body, like a second skin that feels incredibly sensual, and, although expensive, they're an investment and will last forever - I still wear that Jigsaw minidress almost 25 years later! It was, therefore, a delight to see the AW19 catwalks chock-full of luscious leather dresses:
Well this Supershero* (!) means business, and frankly, if you're going to wear a leather dress, I say "go big or go home"! Here's how I styled my Reiss, embellished one for a night shoot in London. Superhero light trails, optional!
Scroll down to shop the look.
~ Style Notes ~
I truly believe that the best match for leather is more leather! So if you have a leather coat or go-to biker jacket hiding in your closet, grab it and pair it with your leather dress. If you happen to have OTK boots, grab those too - like I said, go big or go home!
My dress is a couple of seasons old, so I've linked this year's leather dress from Reiss. Trimmed in lace and now HALF PRICE, I'm tempted to add it to my collection… Given that this season's dress doesn't have the embellishment that mine has, I've linked a studded coat that will create a similar effect. My boots are Jimmy Choo from a few years ago, so I've linked his current, stretch suede option, and a budget-friendly pair from Stradivarious. Click images to shop.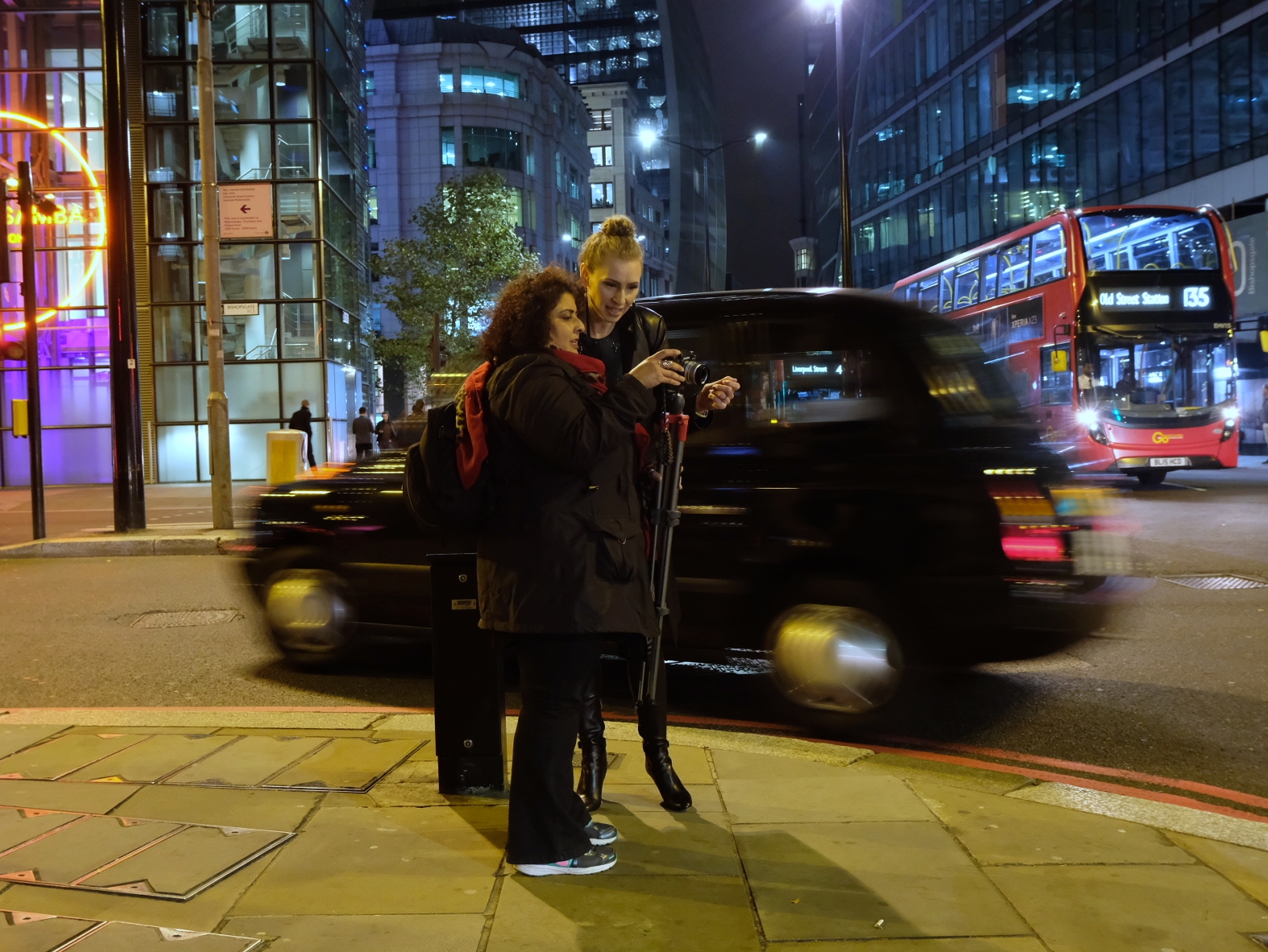 It's always a pleasure to work with these talented, dedicated, lovely women. After 2 night shoots with them, I can honestly say I've never had so much fun while feeling so cold in my life!
Thank you ladies!
Photo: @adventureinfilm ; in the frame: @akhussainphotography