You Had Me at Yellow
Don't be a coward, try a Y E L L O W dress this summer!
The yellow dress featured heavily on many a SS18 catwalk. Diaphanous maxis at Sies Marjan were feminine and and figure flattering in frothy pastel lemon; while elegant midis at Tibi and Calvin Klein featured high necklines and long sleeves in a strong bright canary colour - now that's a lotta yellow! Clearly this is not a trend for shrinking violets, indeed, paler women often worry that the colour yellow drains their complexion. But I say it's all about finding the right shade, and adding a pop of bright pink or red lippy, if you're still in doubt!
Once you've found the right yellow for your skin tone (and only you can really decide what works on you), you'll have to be prepared for the impact that wearing yellow can have on those around you. People will comment, admire you and you WILL turn heads! They'll say things like "oh you've brightened up my day!" Or "this colour makes me smile". Essentially, you'll have the same effect as the sun coming out from behind the clouds! Enjoy it.
Styling the Yellow Maxi for Summer
My dress is Topshop, bought and shot some time ago, but alas, it's sold out online. Of course if you love it, it's always worth trying your local store - I found 2 at mine last week that were marked less than half price! Never fear, however, I've linked some utterly gorgeous alternatives for you below, so keep reading! I picked out the pink from the flower in the print and added a pop of pink with my tassel earrings. There's too much going on at the neckline for a necklace to compete with, so earrings are a better choice. Denim jackets were made for maxi dresses in summer - 'nuff said! With yellow being such a bold colour, I've opted for gold wedge sandals. They offer a gleam of light without competing with the bold yellow.
The frill neckline and lacing, and the voluminous sleeves are reminiscent of the 70s, so I've picked out these round, warm-toned sunglasses in a nod to the era. My basket-style crossbody bag is Topshop but it's also sold out! It's such a popular style this summer, there are loads of alternatives - I've linked a perfect Mango dupe below.
~ Shop the Details ~
~ Shop the Best Yellow Dresses for All Budgets ~
As I mentioned above, yellow can be a difficult colour for paler skin tones. My advice? Find a yellow tint with a lot of white in it - it will be kinder on your skin tone - and then add a pop of strongly-pigmented lipstick in pink, orange or red (I like No. 7 Stay Perfect in Gay Geranium). Bronzer isn't for everyone, but it will help add a sun kissed glow and balance out any of the 'draining' effect of the yellow on your complexion. If you're still not sure, try wearing a yellow skirt or a camisole style dress that will keep the yellow away from your face.
Now go forth and bring a little sunshine into the world!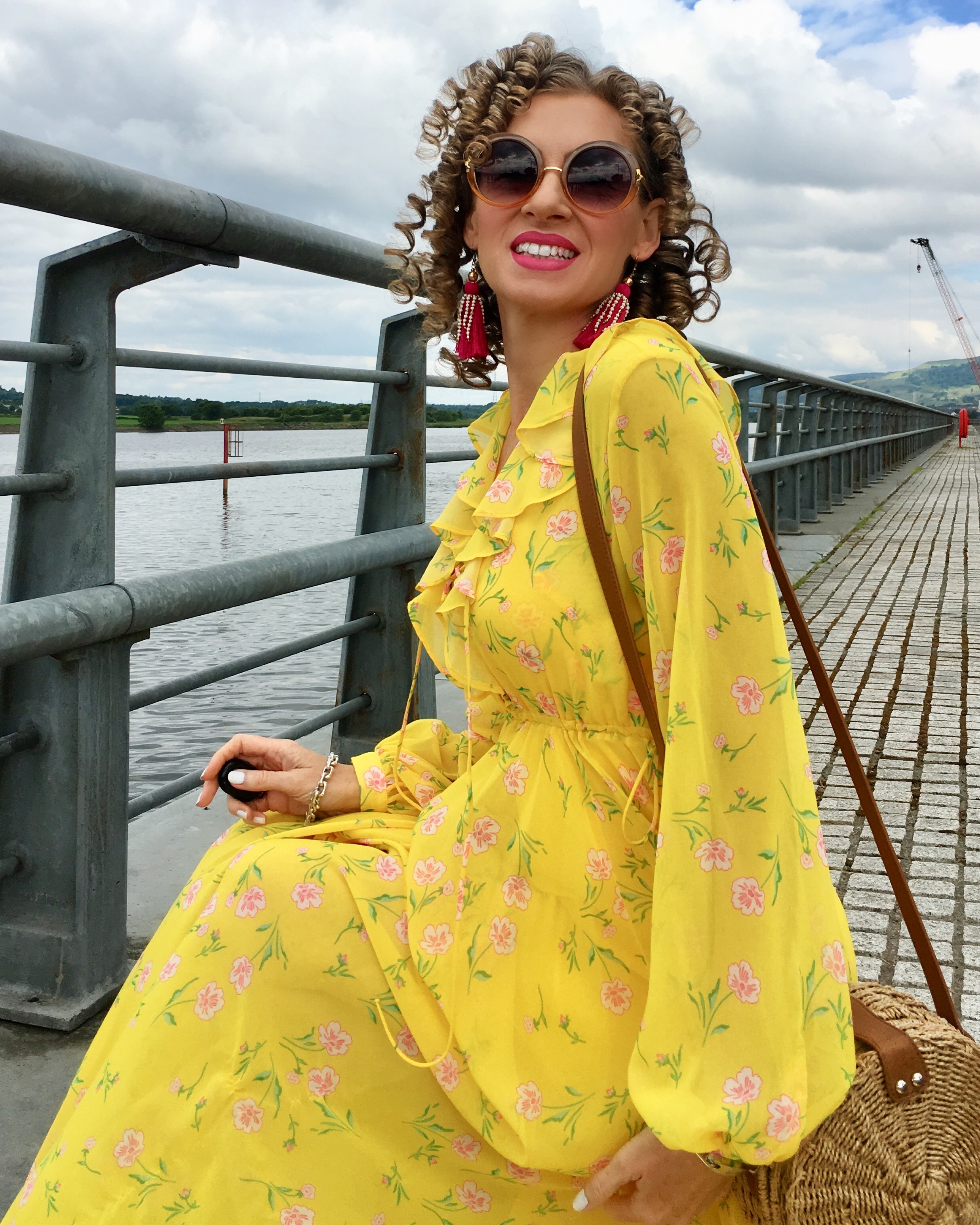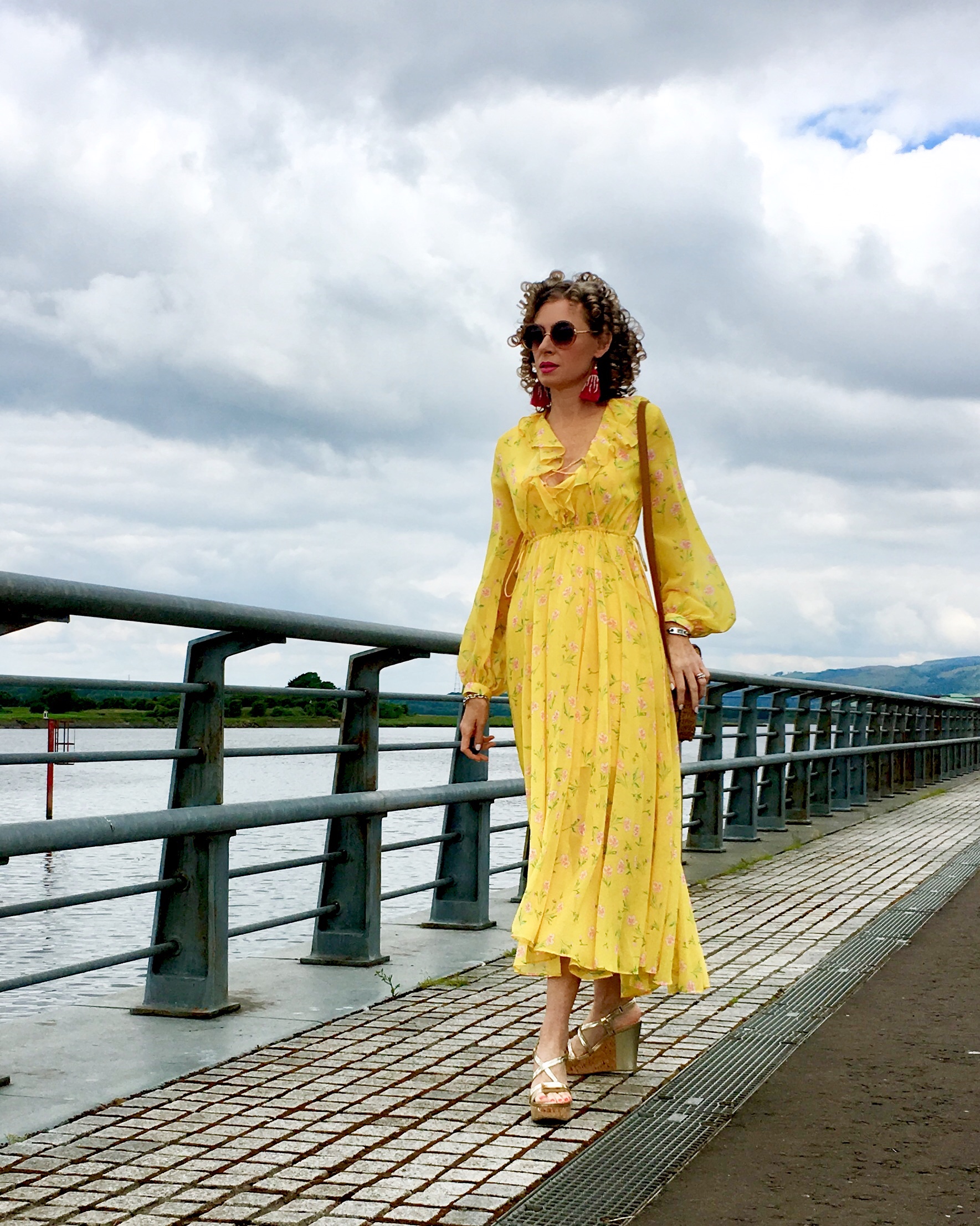 Have you been wearing yellow this summer, if so, tell me all about it in the comments below!
Thanks
Nx